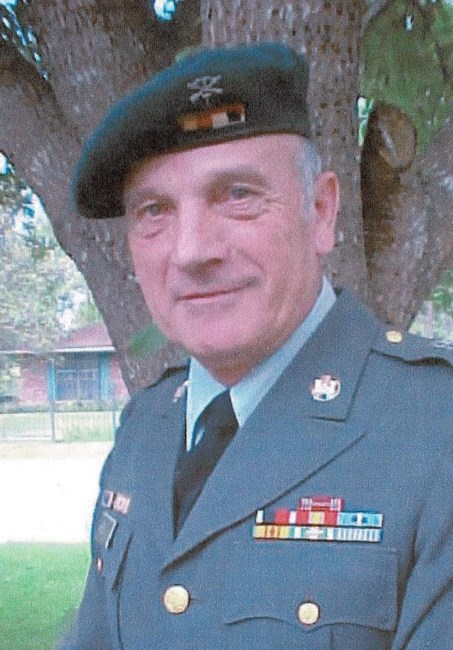 NEW IBERIA – Joseph "Joe" Breaux, Sr., a lifetime resident of New Iberia, passed away on Friday, August 12, 2022, five days before his 94th birthday, at Ochsner Medical Center in New Orleans Louisiana.
Joseph, or "Joe" as he was better known, was born on August 17, 1928 to the late Alexson and Regina Menard Breaux. He was raised by hardworking sugarcane farmers and grew up in a home that was steeped in Cajun tradition and was taught to value a hard day's work.
Joe proudly served his country in the United States Armed Forced and was honorably discharged at the rank of Master Sargent after 20 years of dedicated service. He was stationed and served in many places, most notably being a veteran of both the Korean Conflict and Vietnam War. After his retirement from the Army, Joe began working for the DOT and stayed there for many years.
His legacy will live on in the hearts of all who knew and loved him. Rest well, Joe.
Left to cherish his memory is his son, Joseph "Joey" Breaux, Jr.; daughter-in-law, Norma Breaux; step-son, James Meredith; step-daughter, Peggy Lorio; sister, Zoe Breaux Justelien; three grandchild; and seven great grandchildren.
He was preceded in death by his loving wife, Myrtis Buford; parents, Alexson and Regina Breaux; and numerous siblings.
A graveside service with military honors will be conducted for Joe at 1:30 pm on Wednesday, August 17, 2022 at Holy Family Mausoleum in New Iberia. The Acadiana Veteran's Honor Guard will preform military honors.
A gathering of family and friends will be held at Evangeline Funeral Home of New Iberia on Wednesday, August 17, 2022 from 9:00 am until 1:00 pm.
Members and friends of the family are honored to serve as pallbearers
Relatives and friends are encouraged to share their condolences and memories with the family by visiting Joe's memorial page at www.evangelinenewiberia.com
Evangeline Funeral Home of New Iberia is in charge of arrangements.
https://www.dignitymemorial.com/obituaries/new-iberia-la/joseph-breaux-10885670