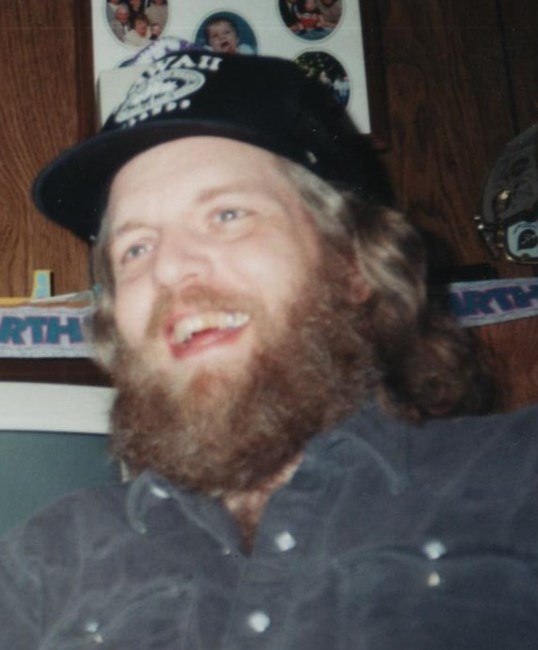 Edward (Ed) Alan Nelson passed away on Wednesday, July 27th, 2022, at the age of 60 and was living in Ankeny, Iowa at the time of his passing. Ed was born on November 11th, 1961, in Montezuma, Iowa to the proud parents of Everett and Nellie (Duinink) Nelson.
From a young age, Ed showed an interest in cooking and baking. He was often found in the kitchen with his mother, helping her cook for their big family. It was by her side that he really discovered his passion for baking desserts. While baking with his mom, he found that he not only liked baking traditional desserts and following family recipes, but also liked putting his own twist on things and creating unique desserts. His new creations weren't always a success, but the tasty ones far outweighed the flops. His desire to be in the kitchen led to a career in the restaurant business. And while this career may have been brief, he was very fond of his time spent cooking and baking for others.
Ed also played little league baseball when he was younger. He was a catcher and could catch any ball that was thrown his way. Ed had the privilege to be coached by his dad, Everett, and their team even won a championship little league title. Unfortunately, Ed did not carry on his baseball career, but there is no doubt that if he had, his skills as a catcher would have taken him far!
At a young age (and well into adulthood) Ed loved to fish. He started fishing while he was in Boy Scouts (Troop 10 – Bondurant, IA) and enjoyed fishing on family camping trips. Really, he just enjoyed fishing anytime and anywhere. As an adult, he had the latest and greatest fishing equipment, high-tech sonars and lures, and poles with special reels. But he had the most success with a simple pole and a regular worm while sitting on a bucket. He usually went out in the evenings as the sun was setting, because according to him that was when you could catch the best fish. But he also enjoyed watching the sunset reflect on the lake and soaking in the slow, silent, peacefulness that only fishing at a quiet lake could offer.
Ed graduated from the Bondurant-Farrar Community School District in 1980. After graduating, Ed moved out of his parent's house and pursued a life of independence. This pursuit led him on MANY adventures, some good and some that weren't so good. But with each adventure, Ed learned life lessons and learned from his mistakes.
For many years Ed was an employee at DeeZee, Inc. in Des Moines, Iowa. He worked for the company for 10+ years and was a faithful and diligent employee. He worked the 3rd shift most of his career but enjoyed it when he would periodically cross paths with family members who also worked for DeeZee. He eventually had to leave due to health reasons, but the company made it known he was going to be a missed employee.
Ed was a man of many hobbies and interests. Aside from cooking and baking, Ed LOVED collecting things. Upon his passing, he had an extensive collection of comic books that easily totaled into the thousands. His comic book collection included well-known series, such as The Avengers and other Marvel classics, to small series by unknown authors. Each comic book was read and then carefully bagged and cataloged.
He also loved watching movies and probably owned every movie ever made. If you were in a movie trivia competition, you would WANT Ed on your team. While his collection consisted of a few Disney movies, some action movies, and a few other classics, what he really loved to watch was sci-fi. He had every season and generation of Star-Trek, all the Star Wars movies, every Marvel and DC movie, big blockbusters to small indie films; if it was remotely sci-fi, you could bet that Ed probably had it!
He also collected action figures, which he proudly displayed on his walls. Or if they were really special, he carefully wrapped them up and packed them away for safekeeping. He loved collecting unicorns and had some beautiful paintings and statues around his apartment. His music collection was extensive as well. He listened to everything from classics like Elvis to classic rock bands like AC/DC, Meatloaf, and Queen. If he wasn't watching a movie or reading a comic book, you could probably find him sitting in his chair listening to music.
Ed loved to travel. Ed traveled anywhere his car could take him. He only went on a handful of flights, but he put MANY miles on his car, traveling to far away destinations. He traveled to or passed through, almost every state in the United States. But he preferred the warmer states of Texas, Arizona, and New Mexico. He even traveled as far as Canada and Mexico. He traveled to Comic Book conventions as well as to historic sites. He loved his visit to Washington. D.C and spent countless hours at the memorials and museums, reading every plaque and looking at every display. Each place that he traveled to, he made sure to pick up a keepsake. Whether it was a shot glass, a spoon, a book, or a deck of cards, you could easily find where his feet had traveled by the keepsakes that he had stashed around his home.
Ed was a man of many talents, many interests, and many hobbies. But above all he was a simple man that lived a simple life. Those that knew him only had kind things to say about him and he will be missed.
Surviving Ed are his siblings: Ray Nelson, Robert (Cheryl) Nelson, Donna Foster, Jerry Nelson, and Tina (Charles) Kuntz. He is survived by his nieces and nephews: Amanda (Mark) Hamilton, Stephanie Nelson, Rachel (Chance) Seegars, Nicole (Chad) Rawson, Chad Foster, Jasmine Nelson, Megan Nelson, Brett Nelson, Trent Kuntz, Katie Kuntz, and Charlotte Kuntz. He is also survived by several great nieces and nephews: Ellanor, Adaline, Ephrum, Quincy Rawson, and Ayden Hamilton. Ed is preceded in death by his parents, Everett and Nellie Nelson, as well as other loved family members.
Ed's family has decided not to have a funeral service but will be doing a private graveside funeral. Ed will be put to rest in the Bondurant City Cemetery and his ashes will be placed with his parents. At a later date, the family will be hosting a memorial gathering for family and friends to attend and give their good wishes. Once this date and location are established, the family will be sure to publish it.
https://www.dignitymemorial.com/obituaries/ankeny-ia/edward-nelson-10868238